New rules of entry to Ukraine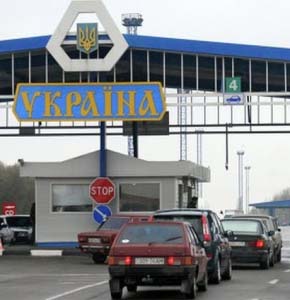 In Ukraine came into force new rules of entry for foreigners.
The Cabinet of Ministers of Ukraine approved a decree on the mandatory confirmation of financial support of the trip.
As evidence of their ability to pay, all foreign citizens entering the Ukraine must submit to the Ukrainian customs cash or Bank account statements.
The amount that needs to bring foreign citizens and stateless persons in cash or non-cash balances should be equal to 20 times the living wage, officially established in Ukraine (as of December 1 2014 he is 1176 UAH), that is 23520 hryvnia per month.
If the number of days which the foreign citizen intends to carry out on the territory of Ukraine, more or less 30, it needs to have the funds for the entire stay in the country, plus a reserve amount of money is based on 5 days.
Foreign nationals need to provide funds in the national currency of Ukraine and in foreign currency converted at the current exchange rate.
Innovation applies both to tourists who come to Ukraine for a holiday or to visit and persons passing through Ukraine transit.
As proof of its solvency, foreign tourists can present such documents:
Document under which a foreign national can cash own funds in banking institutions of Ukraine with the obligatory indication available for withdrawal amount.
Payment card of international payment systems with an extract from the personal Bank account of the applicant on the number of funds in the account.
Document confirming booking or payment for housing and food.
Voucher (the contract) for travel services.
Letter of Guarantee from the host that has invited a foreign citizen in Ukraine, which declares the responsibility for the payment of all costs.
In addition, foreign tourists should have a return ticket from Ukraine.
Foreign citizens residing in Ukraine permanently, the cruise passengers and children under the age of 18 years, to confirm the availability of funds is not required.
Date of publication: 20.02.2014
Latest news