Special offer: Paris. 7 days, 4 excursions от 682И
Air tour in Paris!
Guided tourto Paris (4 excursions + free time)
Avia tour in Paris will give you a lot of pleasure from visiting this enchanting city. 4 tours the tour program and the sea of free time in Paris!
Days of arrival: Monday – Sunday.
Duration: 8 days/7 nights.
Period: 11.01.14-24.10.14.
tour Program in Paris:
Day 1
The flight to Paris. Transfer from the airport to the hotel (by bus). Accommodation at the hotel. Free time.
Day 2
Visit the Museum of perfumery Fragonard and a sightseeing tour of Paris (bus).
Day 3
Walking tour "the Historic centre of Paris" + walking tour of Monmartre + visit the sacré-Coeur Basilica.
Day 4-7
Free time. Optional excursions to choose from, the attraction at will.
Day 8
Free time. Check out of the hotel. Transfer to the airport.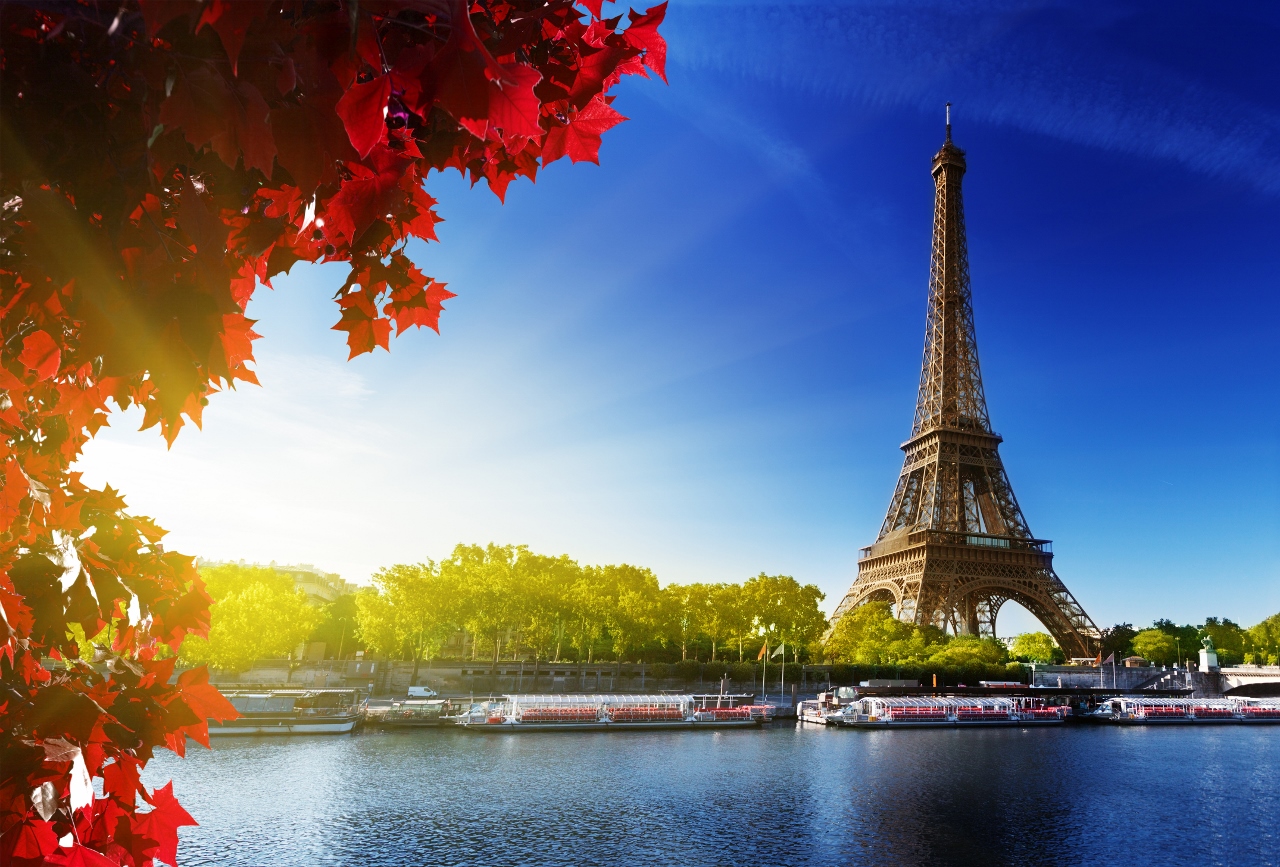 tour cost includes:
flights from Kiev to Paris and back to Kiev
medical insurance
hotel accommodation + breakfasts
excursions according to the tour program
extra charge:
The cost of visa processing €65 per adult/€25 for seniors and children under 18 years of age
extra:
Normandy full day with lunch – 130/90€, rates for children up to 14 years (minimum 4 persons)
Moulin Rouge (dinner + show) – 160/135€ (menu Toulouse Lautrec)
Lido (dinner with show) – 165/50€ (menu Panache)
Moulin Rouge / crazy horse – 100/70€ (21.00), 90/65 (23.00)
The castles of the Loire – 140/90€ up to 14 years
Lido – 100/30€ (21.30), 85/10€ (23.30)
Walk along the Seine on the boat + dinner – 95€
Tour of the Russian cemetery of Saint Genevieve de Bois – 50€
Castle WOL Vicomte (the castle in the evening with candles and music in the Park) - 80/75€ (for children up to 12 years).
Ticket to the water Park - 35/20 EUR (for children up to 12 years)
A ticket to the aquarium of Trocadero - 30/25€ (for children under 13 years)
A ticket to Disneyland - 65/52€ (for children up to 12 years)
The house-Museum of Claude Monet in Giverny - 70/60€ (for children up to 12 years)
The champagne region-Reims + Epernay with a visit to wine cellars and champagne tasting - 150/70€
Excursion to Versailles/Louvre/D'Orsay – 50/40€
Excursion to Fontainebleau - 50/40€
City tour of Paris – 45€
Montmartre – 25€
Bruges (Belgium) – 150/120€ (with lunch) without lunch 130/100€, (for children up to 14 years). At least 4 people, the tour departs any day.
The champagne region-Reims + Epernay - 130/90€ (tour with dinner).
The Abbey of Mont Saint Michel (no lunch, no entrance fees) - 160/130€, rates for children up to 16 years (minimum of 5 people on Wednesday, 500 miles 1 way).
Provins is a medieval jousting show (duration 45 minutes), visiting the underground galleries of the druids, the Templars and the masons -110/90€ (without lunch) 130/110€ (with dinner).
Centre Georges Pompidu - 40/30€ (for children up to 18 years)
Waiting for Your questions and applications!
tel: +38 (0562) 31-91-91
"Express Tour"
Dnipropetrovsk, Artema str. 2
(050)320-14-80
Special offer has finished
Starting date: 25.02.2014
Expiration date : 24.10.2014