Travel news (Airway)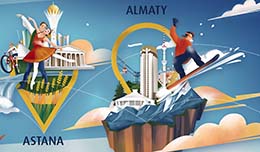 Airline Air Astana offers its passengers the opportunity to relax and get acquainted with the sights of Astana in the framework of the special package Almaty Stopover holidays.
Read more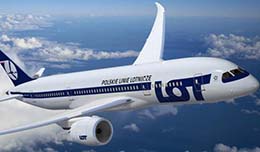 Polish airline LOT carries out the action on tickets in which passengers can buy cheap tickets from Moscow to several cities in Europe.
Read more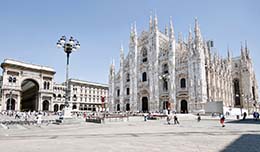 Alitalia suspends flights on route Milan — Moscow — Milan. The last flight from Moscow will be performed on July 12, and from Milan — July 11, 2016.
Read more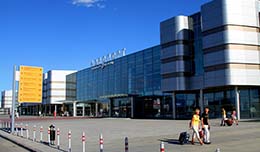 On July 22, 2016 from Yekaterinburg started implementation of two new Charter flights. The routes connected Ekaterinburg with Jerbi (Tunisia) and Heraklion (Greece).
Read more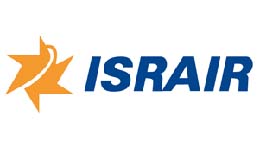 The airline Israir Airlines and Tourism opens new direct flights from Sochi to tel Aviv — the aircraft carrier will fly from July 11, 2016.
Read more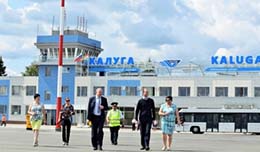 In the summer of 2016, namely from 19 June from Kaluga in Niš, Serbia will start direct Charter flights — the flights will be operated by aircraft of the airline Rusline.
Read more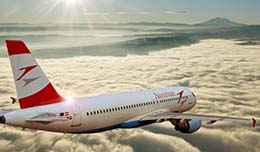 From 25 April 2016 resumes direct flights between Vienna and St. Petersburg (Pulkovo airport) — flights will be operated airlines, Austrian Airlines.
Read more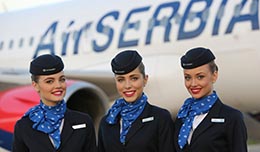 Air Serbia opens new direct flight from St. Petersburg to Belgrade. The new route, the airline has included in its summer schedule in 2016, the flights will be operated since June 18.
Read more
To 5 February 2017 UIA passengers can buy tickets airlines discounts of 10%.
Read more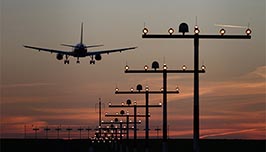 The undisputed leader in the ranking of the safest airlines in the world became Cathay Pacific Airways based in Hong Kong, China.
Read more